Those of you that have been following my progress on my new OO9 layout here:
http://gentlemr.blogspot.co.uk/2013/08/starting-build.html
know that I am building it on a B&Q door covered in 5mm foam board.
The issues that I now have involve fixing the track and operating the points. My intention is to use double side tape ( using the trade type I get from my local Toolstation ) and to use tube-and-wire for the main station points.
To make sure that everything was going to work, I made a small prototype. Firstly, here is the top side with the point fixed using the tape.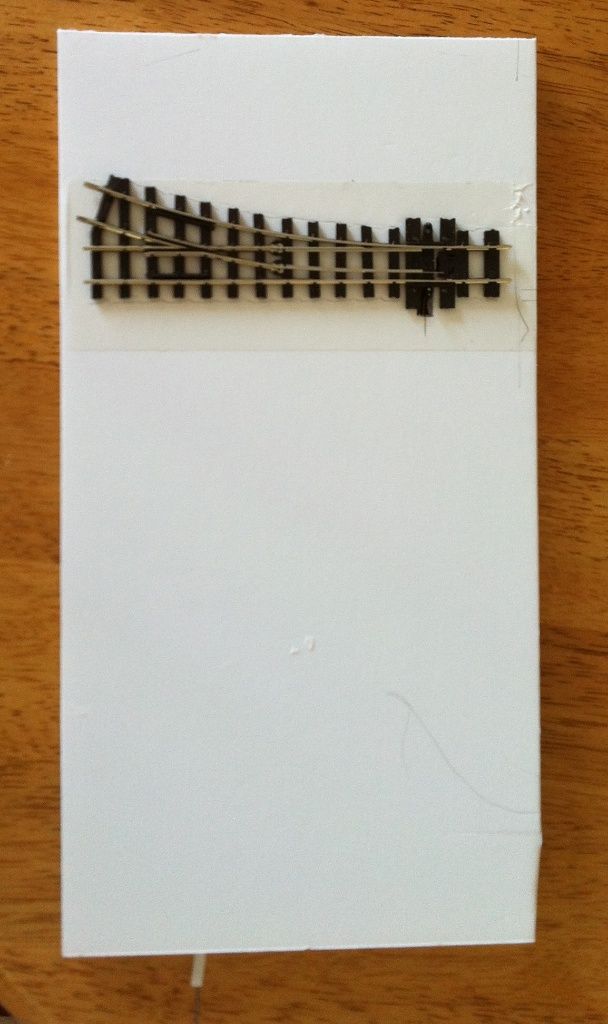 The next photo shows the tube fixed down with hot glue to the foam board and the wire inserted. The tube and the wire came from our "local" model aircraft shop - A1 Models in Colchester since Galaxy Models closed in Ipswich!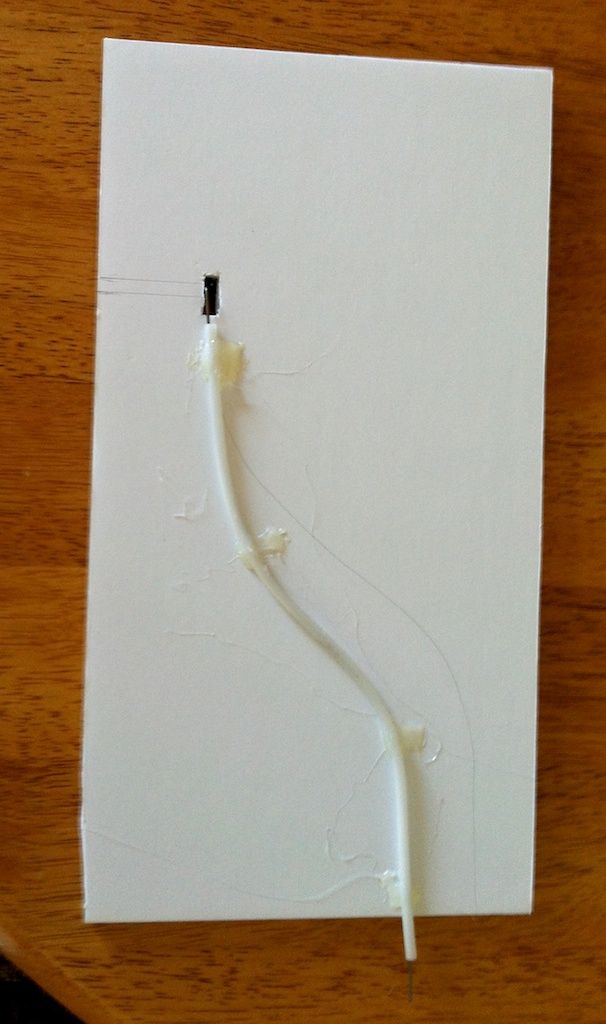 The tube is very stiff so I had to immerse it in boiling water to get it to bend. The wire is very tough and I had a bit of a job cutting it - I only had my sprue cutter available at the time, which is designed for cutting plastic parts of their sprues - not the most heavy weight tool.
It all works very well. I am now going to leave it overnight to see how the glue fares. I will also give the point as many changes as I can as the day goes along to see if that makes anything come adrift.
I will report on progress.