I have decided to go with the plan that I ended up with last week.
This is what I have done.
I am building the layout on a 6' x 18" shelf. The main base is a B&Q panel door. I have cut it to size to fit the space I have and carved out the docks I wanted. I have also cut it around the cabinet which abuts it on the left hand end. Then I have cut out a foam board primary base on which I am going to lay the track. What you see in this photo is the foam board cut to fit and with the layout plan drawn out on it.
The layout is very straight against the front of the board but what the drawing does is give me the space available around the track and checks whether everything is going to fit. When I actually lay the track, I will relay everything so that nothing is parallel to the board edges and all the angles become smooth curves. The foam board gets cut along the track to enable me to lay out the gradients so what you see is like a drawing rather then the real thing.
The foam board is going to be reinforced underneath to stop it warping. This will be done with more foam board that will be hot glued into place as a complex framework.
I intend that the points in the main station (to the front) will be operated by wire whilst the points on the raised slate quarry at the back will be operated by point motors fitted with DCC decoders.
Here is the board fully laid out.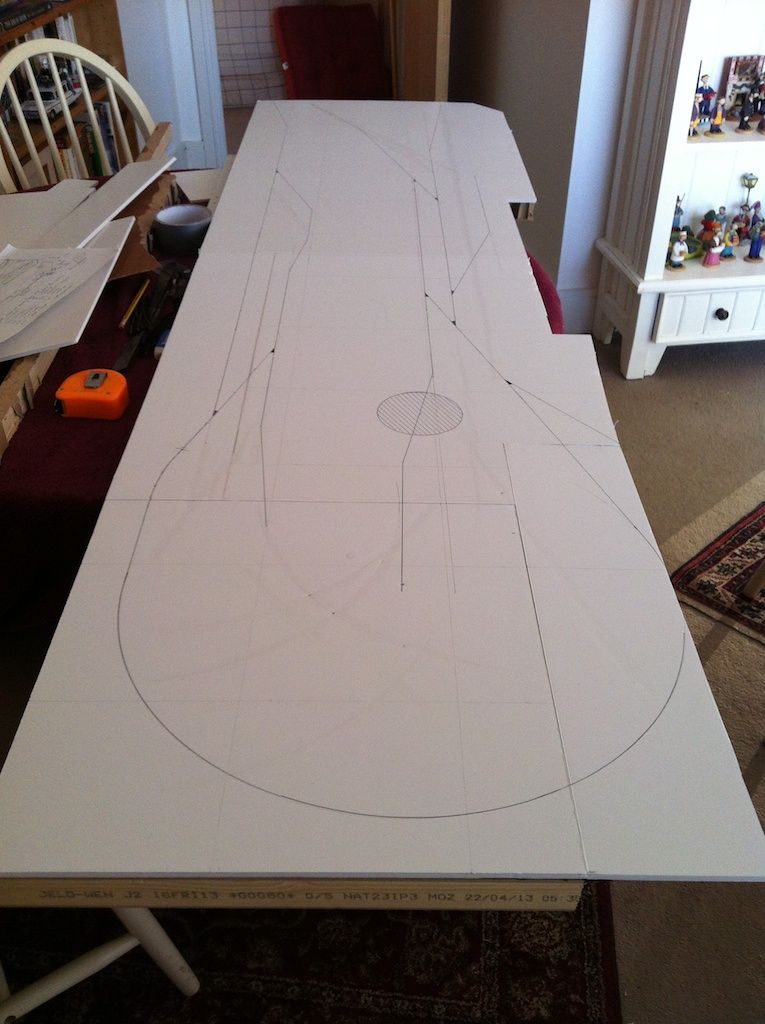 This is where it will be living one it is all sorted out.